Fenger High School * Chicago, Illinois


June Class Of 1958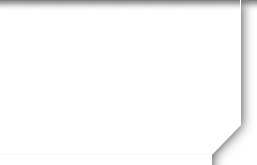 WHERE WE LIVE
Who lives where - select from the dropdown to find out.




Show Classmates on map
G E T B U S Y

Classmates who have celebrated their 50th Wedding Anniversary have a special page. Please send photo(s) and anniversary date.
And don't forget to look for pictures of:
1. Hi Y or Tri Hi Y group
2. Senior Prom
3. Graduation Day (In your cap and gown)
4. 8th grade graduation class (We only have those from Fernwood, West Pullman, Kohn, Mt. Vernon, Van Vlissingen, Pullman, and St. Anthony)
5. Grade School, High School, and Roseland Days snapshots
6. Anything else you have that the rest of us would find interesting
And, you're not off the hook -- still waiting for your tale of how and why you're living where you are!!
Video Starts Here
ANNOUNCEMENTS
•

CHOCOLATE

CHOCOLATE DESTINATIONS
Posted: September 20th

New posts on this topic are now found on a page of its own under the heading SPECIAL SERIES. (Hope you didn't miss the list of Chocolate Festivals or the instructions on
How to Become a Chocolate Snob.)

I didn't intend that "Chocolate" become so elaborate in the beginning, but it just continues to grow and the name itself tends to make people smile -- hence the change.

Please Note: Series is best enjoyed best while munching a chocolate bar.

•

HOW I GOT WHERE I AM
It's time for you to write your "story" of where and why you're living where you are. Some have chosen to write a lengthy narrative, which has been wonderful; but I fear it's frightened off others.

Please just share what made you choose your hometown to retire in; or if you're still working, please tell us where and what keeps you going. We'll take stories of any size - we just want to catch up on YOU!

You can email them to me at mckwd@aol.com or post them on "What's New!"

You'll find the answers we've received so far - How I Got Where I Am - listed to the left of the HOME PAGE about half way down and just before "Special Series."

•

PHOTO GALLERIES
Classmates and guests of this site can now share photos on any topic they feel would interest the rest of us. Simply:

Click on "Photo Galleries" in the column on the left side of the home page.




Click on an existing photo show to enter a gallery someone else created.




Go to the last page of pictures in the gallery and click on the "Create Your Own Photo Gallery Here" button at the bottom of that page.




Follow the directions on screen to create your gallery of photos. Remember as always on this site, you must be able to find where the pictures are on your computer. In other words, what file they are in. Most will be in "My Pictures."

Only you can add photos to galleries you create, and all photos you add will be credited to you inside your gallery!

•

ALL YOU NEED TO KNOW BUT ARE
TOO SHY TO ASK
We didn't have the "computer advantage" when we were growing up so many of us are a little timid when approaching this newfangled contraption. With that in mind, a new forum section entitled "All You Need to Know But Are too Shy to Ask" has been created.

The new feature has directions for many of the skills needed to take full advantage of our web site. It even explains how to print those directions so you can have them in front of you as you navigate into new territory.

A second feature explains exactly how to obtain additional help with any problem which may come up. It's really simple: just email me, as site administrator; and I'll get the answer straight from the experts at Class Creator.

So now, with a little bit of determination, you can fully explore the site, send emails, reply to survey questions, comment in forums, and load pictures. Just click on the link below.

http://www.fengerjune1958.com/class_
forums_threads.cfm?fid=2024

•

A NOTE TO NEWCOMERS
Please register and choose a password so you can explore the complete site we have created. It's filled with classmates' memories, pictures, updates, information on the Fifties, and more.

So, welcome to the World of Fenger - June 1958!