Watch action-packed Episode 3: Captured by Shark Men on Saturday!

Just click on MOVIE SERIALS from the list on the left of this HOME PAGE and choose "Next Chapter" from the fly-out menu.
ANNOUNCEMENTS
CHRISTMAS THROUGH 40s-50s EYES
It's back and still growing! We've everything from the explanation of how reindeer fly to the story of the Grinch. You'll even learn what frankincense and myrrh are!
Just click on 40s-50s CHRISTMAS from the list on the left, make your selection and you'll be carried back the the days of our youth. Have fun!
THE CINNAMON BEAR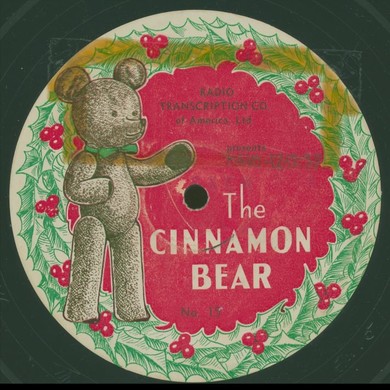 . . . and here's the Cinnamon Bear. The wonderful childhood classic returns to our site for you to share with your grandchildren or enjoy all over again.
For a brief history of The Cinnamon Bear, a map of Maybe Land, short bios on the actresses and actors who voiced the roles, and a few surprises, click on SPECIAL SERIES/The Cinnamon Bear in the left hand column of this, our HOME PAGE.
UPDATES
WHAT'S COOKIN'? PAGE
Connie Agnos has sent his family's favorite turkey stuffing recipe with a surprise ingredient. You'll find it on our WHAT'S COOKIN PAGE along with 2 new recipes from Tom Barsotti. One of Tom's is his mom's biscotti recipe and the other is called Accidental Make-Ahead Turkey. All recipes are in time for our holidays. Thanks so much?
Send your favorites to me by clicking on the CONTACT US button at the top of this page or emailing it to me at mckwd@aol.com. Our "What's Cookin'?" page needs your participation! Find "What's Cookin'?" listed in the column to the left of this page or click on the link: http://www.fengerjune1958.com/Whats-Cookin.htm
PETALS FROM ROSELAND
"The Many Faces of Thanksgiving" by CJ Martello was just posted on November 5 for your enjoyment. Find it on the fly-out menu that appears when clicking on ROSELAND in the coloumn to the left of this HOME PAGE.
NEW PLAN: ROSELAND BEFORE OUR TIME (BOT) & ROSELAND DURING OUR TIME
Too, too many photos so must organize them! We now have two new pages with Roseland pictures One contains photos before 1940 and the other showcases photos after 1940. I invite you to send in any pictures you have hidden away -- photos of buildings, events, parks, stores, anything Roseland. We'll all thank you!Click on the Roseland listing on the left side of this HOME PAGE and choose "BOT" (Before Our Time) and/or "During Our Time" from the fly-out menu which will appear.

Ya'll Come!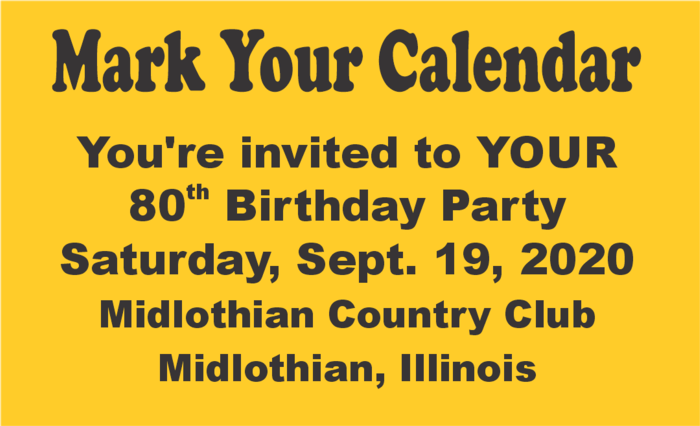 A NOTE TO NEWCOMERS
Please register and choose a password so you can explore the complete site we have created. It's filled with classmates' memories, pictures, updates, information on the Fifties, and more.
So, welcome to the World of Fenger - June 1958!

ALL YOU NEED TO KNOW BUT ARE
TOO SHY TO ASK
We didn't have the "computer advantage" when we were growing up so many of us are a little timid when approaching this newfangled contraption. With that in mind, a new forum section entitled "All You Need to Know But Are too Shy to Ask" has been created.
The new feature has directions for many of the skills needed to take full advantage of our web site. It even explains how to print those directions so you can have them in front of you as you navigate into new territory.
A second feature explains exactly how to obtain additional help with any problem which may come up. It's really simple: just email me, as site administrator; and I'll get the answer straight from the experts at Class Creator.
So now, with a little bit of determination, you can fully explore the site, send emails, reply to survey questions, comment in forums, and load pictures. Just click on the link below.
http://www.fengerjune1958.com/class_forums_threads.cfm?fid=2024