In Honor of
Humbug Day/Look on the Bright Side Day
December 21st


ACCORDING TO WELLCAT.COM,* "HUMBUG DAY" ALLOWS EVERYONE PREPARING FOR CHRISTMAS to vent their frustrations.
Sure, venting frustration over the stress of Christmas is appropriate for this day. But, we believe Humbug Day is much more. We believe Humbug Day brings out the Scrooge in all of us. Scrooges all over have been waiting for this day and come out of the woodwork in great numbers. They go far beyond venting a few frustrations. Many scrooges are negative towards Christmas in general and can put a real damper on the Christmas spirit of others.
Use Humbug Day to release the stress of the holiday season; but, whatever you do, avoid becoming a real, bonafide Christmas Scrooge.

OR
"LOOK ON THE BRIGHT SIDE DAY" IS ALSO DECEMBER 21st. We
hope you see the light, literally. Looking on the bright side may be a bit difficult today because it is winter solstice, the shortest day of the year, and because December days tend to be cloudy.
Look on the Bright Side Day is a day to be optimistic. It calls upon us to look for something positive out of an otherwise bad or sad situation. Often, a bad experience has does positive lessons to be learned; and though it isn't always easy, it's important to try to find them.
If you had a bad day yesterday, look on the bright side: today is another day and an optimistic one at that!
*Wellcat.com is the creator of Bah Humbug Day.
ANNOUNCEMENTS
MARK YOUR CALENDARS!


CHRISTMAS THROUGH THE EYES OF A 40s-50s KID

Yes, I know I should finish off the Traditions and Symbols section or at least repair the Holiday Trees page, but it's more fun to start something new. So instead of doing as I should, welcome to the latest chapter in our CHRISTMAS THROUGH THE EYES OF A 40s-50s KID -- "Stories, Legends, and Myths -- Oh My!" We begin the series with the story of "Rudolph, the Red-Nosed Reindeer."
You'll find our Christmas page listed in the column on the left of this HOME PAGE under the heading of SPECIAL SERIES. Just hover your cursor over SPECIAL SERIES, and a flyout menu will appear. Click on the new topic's name to explore "Christmas Traditions & Symbols."
You can also click on the link below:
THE CINNAMON BEAR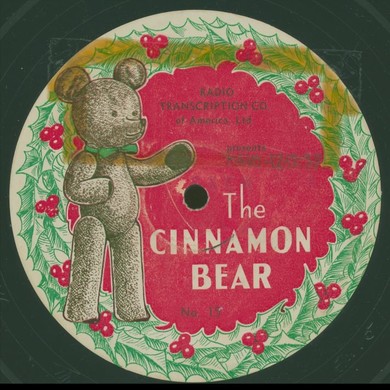 . . . and here's the Cinnamon Bear. The wonderful childhood classic returns to our site for you to share with your grandchildren or enjoy all over again.
For a brief history of The Cinnamon Bear, a map of Maybe Land, short bios on the actresses and actors who voiced the roles, and a few surprises, click on SPECIAL SERIES/The Cinnamon Bear in the left hand column of this, our HOME PAGE.
http://www.fengerjune1958.com/T
he-Cinnamon-Bear.htm
ROSELAND: BEFORE OUR TIME
Our series on Roseland's history is back! There have been additions to the original postings so you may want to review our town's story from the beginning. You'll find it by clicking on ROSELAND from the list on the left side of this page and then choosing "Roseland: Before Our Time from the fly-out manu that will appear or by clicking on the lick below:
http://www.fengerjune1958.com/class_custom.cfm?page_id=364656
REMEMBERING GRADE 8
Thanks to Tom Murawski, we now have a photo of the St. Nicholas' 1954 graduating class -- and all graduates are identified!
PETALS FROM ROSELAND
Enjoy CJ Martello's observations and stories about our town.
Posted: November 24th - "One Christmas in Roseland"
You'll find this series listed on the fly-out menu under ROSELAND or by clicking on the link below: http://www.fengerjune1958.com/PetalsfromRoseland..htm
ENTIRE COURIER 1958 POSTED
Don't forget to check out our entire yearbook, which is now posted on our site. Click on the link below or just hover next to "Fenger High School" in the list on the left side of this HOME PAGE. A fly-out menu will appear and you can choose the yearbook title to bring up its page. Be sure to read the instructions so you can enlarge the images and navigate around the pages.
http://www.fengerjune1958.com/Fenger-Courier-1958.htm
HOW I GOT WHERE I AM
Still hoping you'll be writing your "story" of where and why you're living where you are. Some have chosen to write a lengthy narrative, which has been wonderful; but I fear it's frightened off others.
Please just share what made you choose your hometown to retire in; or if you're still working, please tell us where and what keeps you going. We'll take stories of any size - we just want to catch up on YOU!
You can email them to me at mckwd@aol.com or post them on "What's New!"
You'll find the answers we've received so far - How I Got Where I Am - listed to the left of the HOME PAGE.
PHOTO GALLERIES
Classmates and guests of this site can now share photos on any topic they feel would interest the rest of us. Simply:
Click on "Photo Galleries" in the column on the left side of the home page.




Click on an existing photo show to enter a gallery someone else created.




Go to the last page of pictures in the gallery and click on the "Create Your Own Photo Gallery Here" button at the bottom of that page.




Follow the directions on screen to create your gallery of photos. Remember as always on this site, you must be able to find where the pictures are on your computer. In other words, what file they are in. Most will be in "My Pictures."
Only you can add photos to galleries you create, and all photos you add will be credited to you inside your gallery!

ALL YOU NEED TO KNOW BUT ARE
TOO SHY TO ASK
We didn't have the "computer advantage" when we were growing up so many of us are a little timid when approaching this newfangled contraption. With that in mind, a new forum section entitled "All You Need to Know But Are too Shy to Ask" has been created.
The new feature has directions for many of the skills needed to take full advantage of our web site. It even explains how to print those directions so you can have them in front of you as you navigate into new territory.
A second feature explains exactly how to obtain additional help with any problem which may come up. It's really simple: just email me, as site administrator; and I'll get the answer straight from the experts at Class Creator.
So now, with a little bit of determination, you can fully explore the site, send emails, reply to survey questions, comment in forums, and load pictures. Just click on the link below.
http://www.fengerjune1958.com/class_
forums_threads.cfm?fid=2024
A NOTE TO NEWCOMERS
Please register and choose a password so you can explore the complete site we have created. It's filled with classmates' memories, pictures, updates, information on the Fifties, and more.
So, welcome to the World of Fenger - June 1958!