Mom's Sweet Potato Casserole / Pie
From Son George Carpenter
Casserole/Pie Ingredients
3 cups cooked mashed sweet potatoes
1-cup sugar
½ cup melted butter
2 well-beaten eggs
½ cup milk
1 teas. vanilla
Topping Ingredients
½ cup packed brown sugar
¼ cup flour
2 ½ Tbs. melted butter
½ cup chopped pecans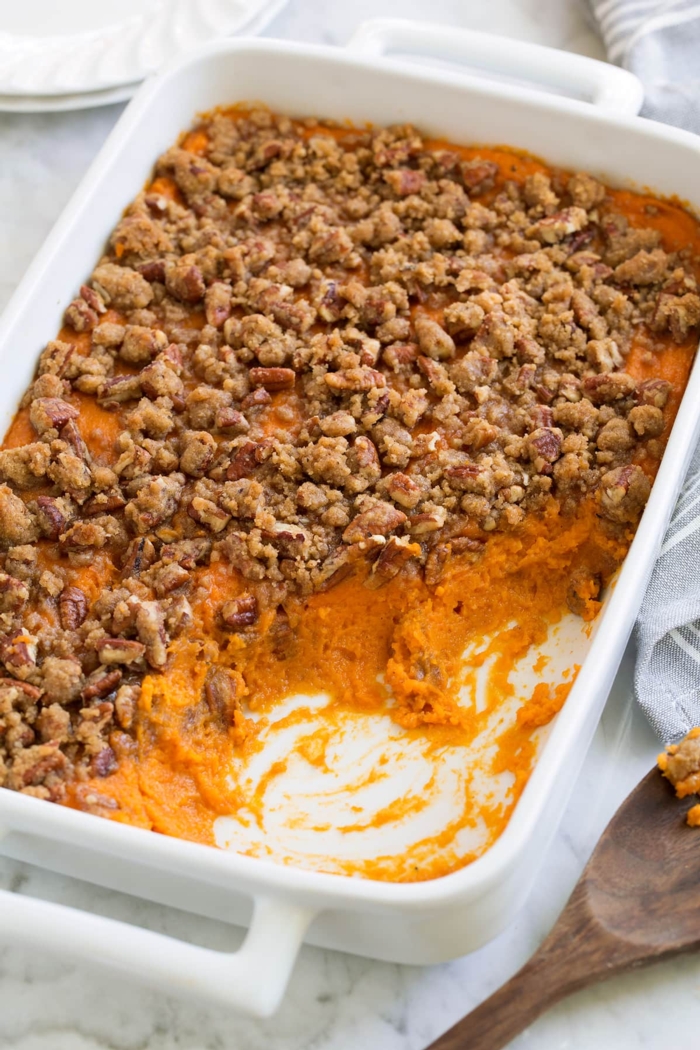 Pour sweet potato mixture into a well-greased casserole or pie pan and sprinkle topping over mixture. Bake @ 350 degrees for 25 minutes.
White Castle Turkey Stuffing


From Connie Agnos
10 White Castle sliders, (minus pickles)*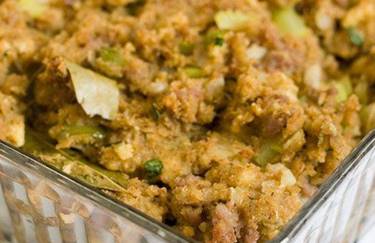 1 1/2 Cup diced celery
1 1/4 Teaspoon ground thyme
1 1/4 Teaspoon ground sage
1 1/2 Teaspoon coarse ground black pepper
1/4 Cup chicken broth
Tear the burgers into small pieces into a large mixing bowl with the celery, thyme, sage, and black pepper; toss to combine. Add the chicken broth and toss again. Stuff the mixture into the turkey cavity just before roasting. The recipe makes about 9 cups, enough for a 10-12 pound turkey.
Note: Allow one White Castle slider for each pound of turkey, which will be the equivalent of ¾ cup of stuffing per pound.
* Click here to read how you can make your own White Castle sliders at home.