(BOT = Before Our Time)
Since our history of Roseland was posted on our site, I occasionally find new photos that could be added to the story. So that you don't miss seeing any of them, I'll place them on this page before I add them to their proper place in the history. There are other pictures from early Roseland that I didn't have a place for, but I know you'll find interesting, this will be their new home. Enjoy!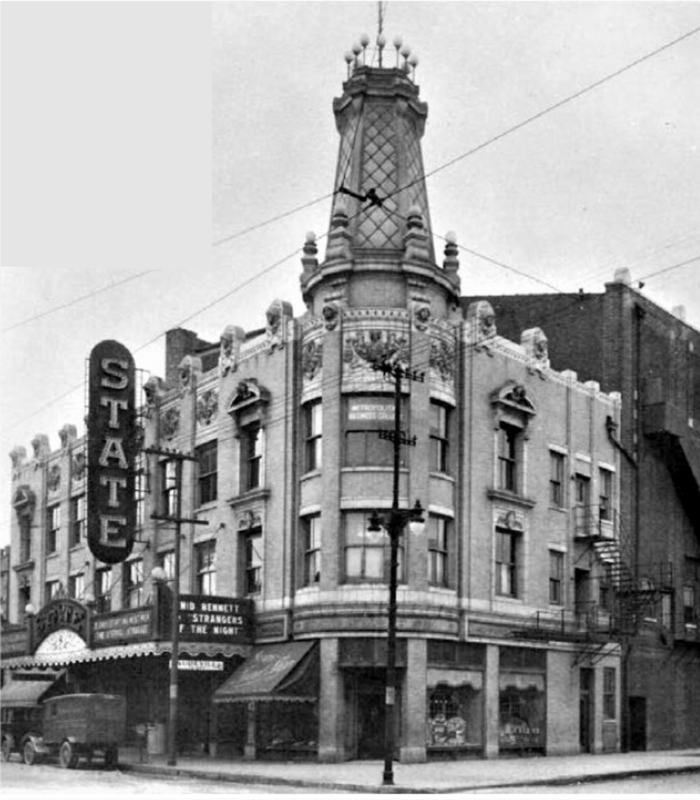 State Theater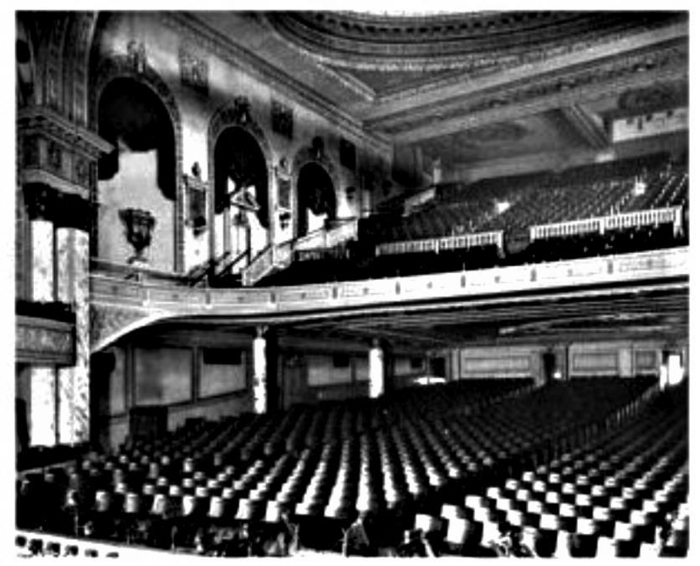 State Theater Interior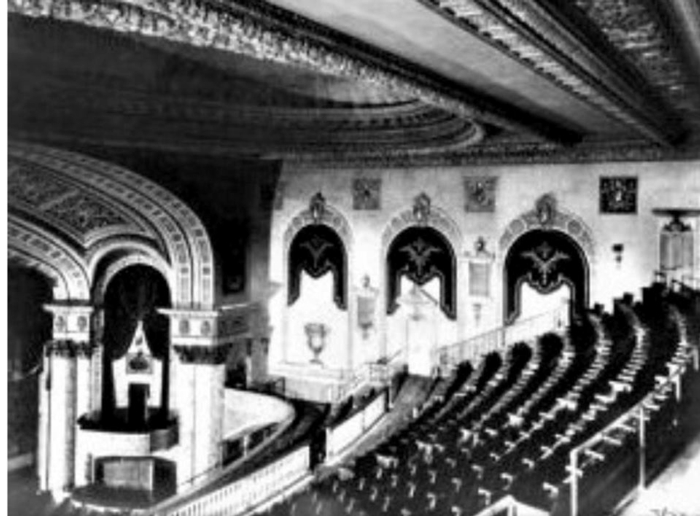 State Theater Balcony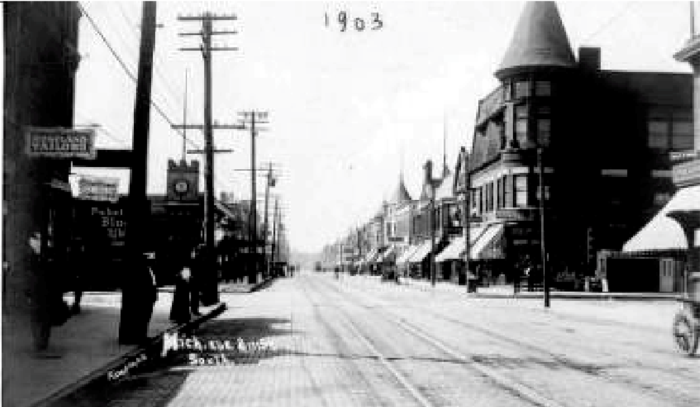 111th and Michigan Avenue Looking South, 1903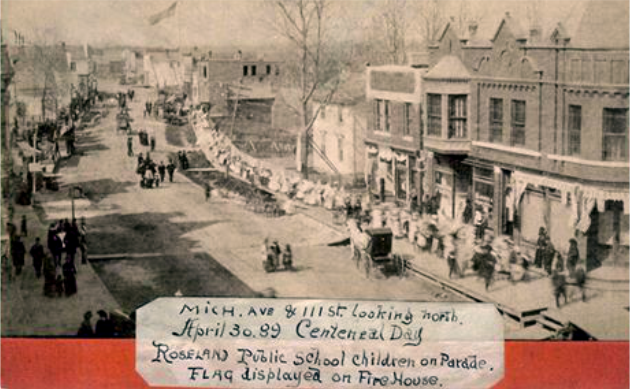 April, 1889
Koopman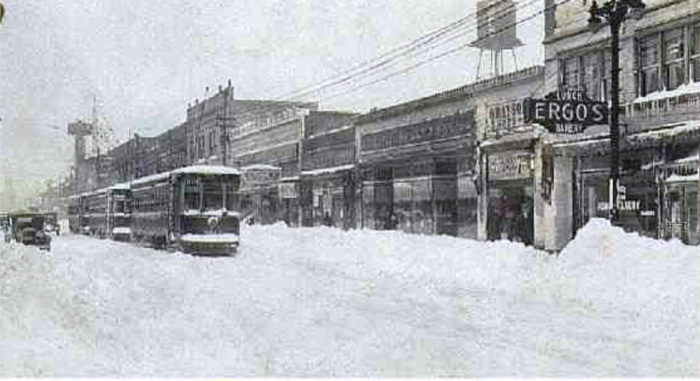 Winter Cruising down the Ave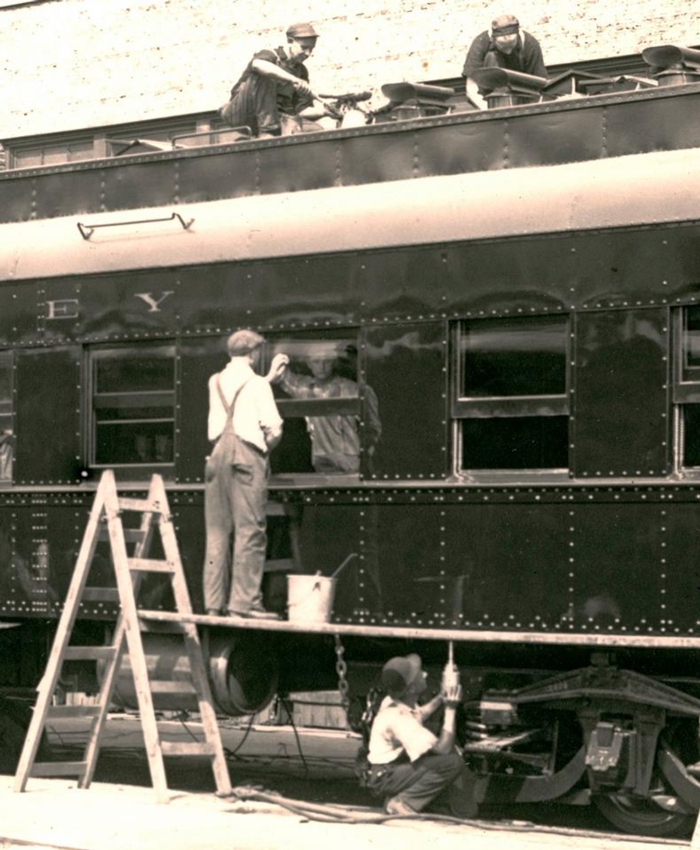 Pullman Shops, circa 1920
Duck Shooting on the Calumet River, circa 1960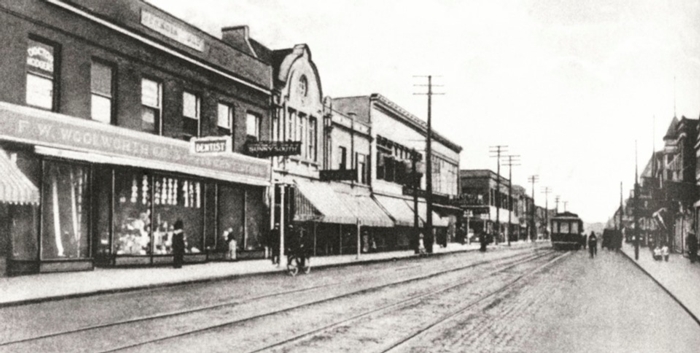 112th & Michigan Avenue, about 1910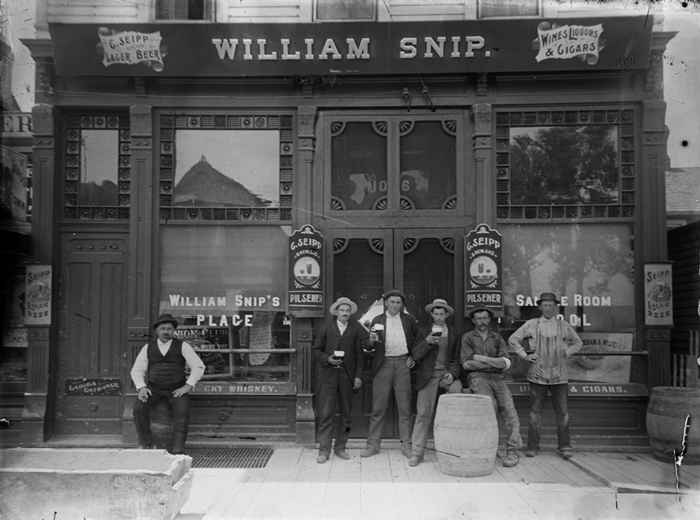 William Snip's Place at 11046 S. Michigan Avenue,1895. Notice the Ladies Entrance.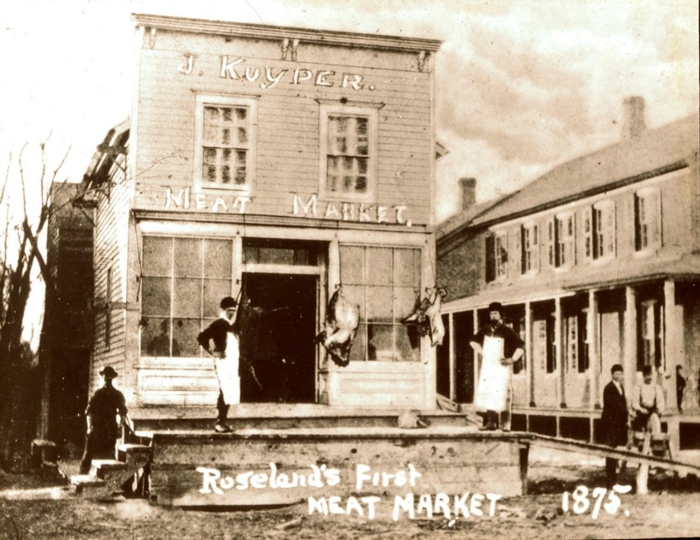 Kuyper's Meat Market, 1875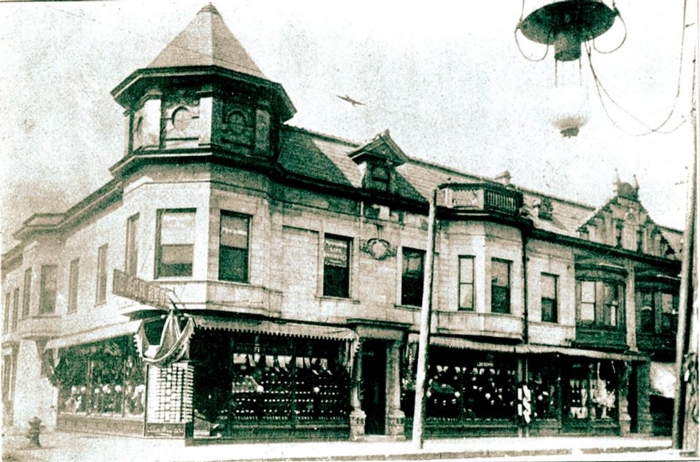 Northwest corner of 115th and Michigan, 1907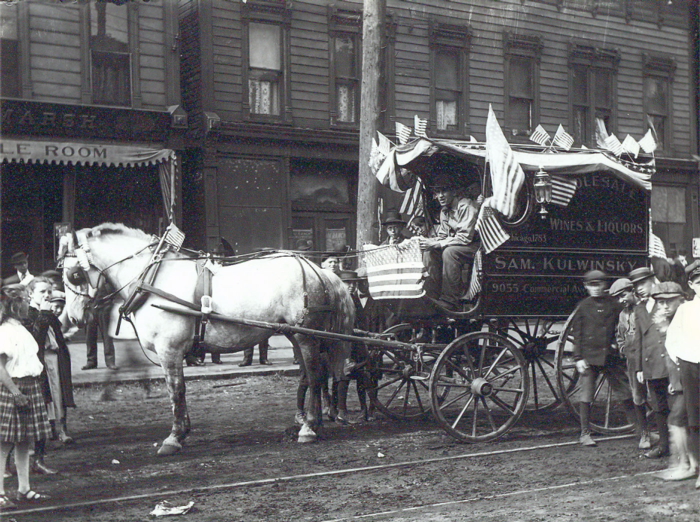 Kulwinsky Wines and Liquors.Parade Entry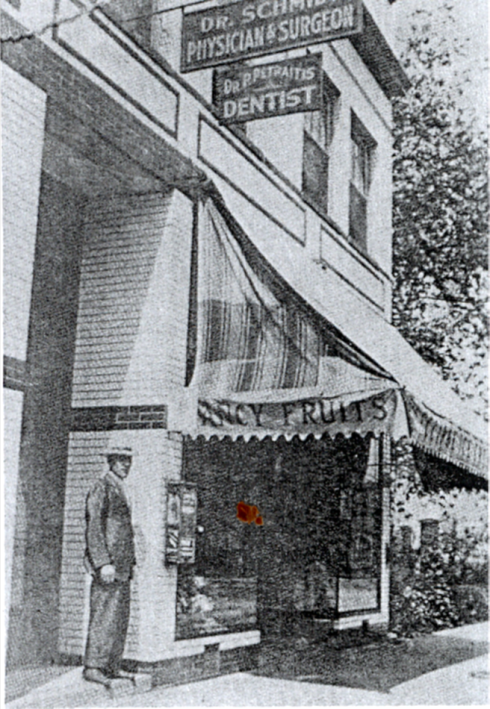 Dr. Petratis in front of his office at 108th and Michigan Avenue, 1918.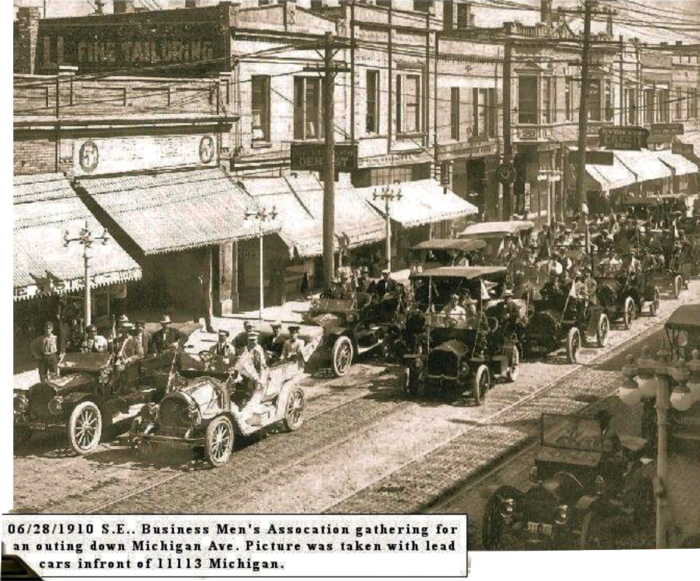 CATPTION: June 28, 1910, South East Business Men's Association Gathering for an Outing Down Michigan Avenue. Picture was taken with lead cars in front of 11113 Micigan Avenue.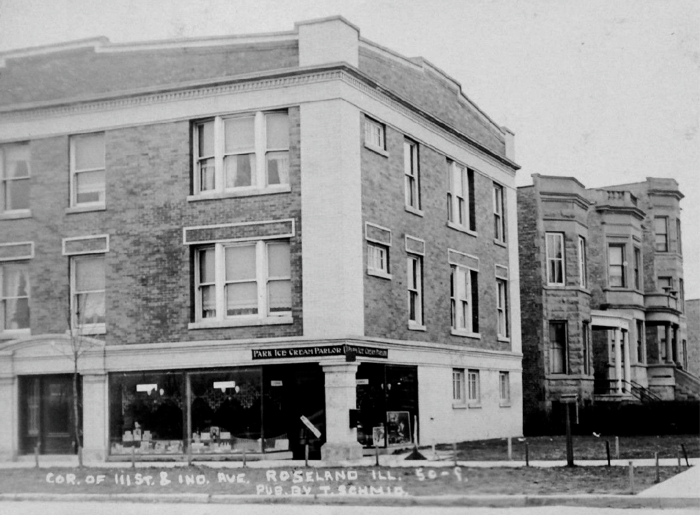 Park Ice Cream Parlor 111th and Indiana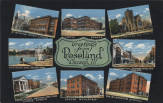 '
Special Roseland, Illinois Postcard, 1915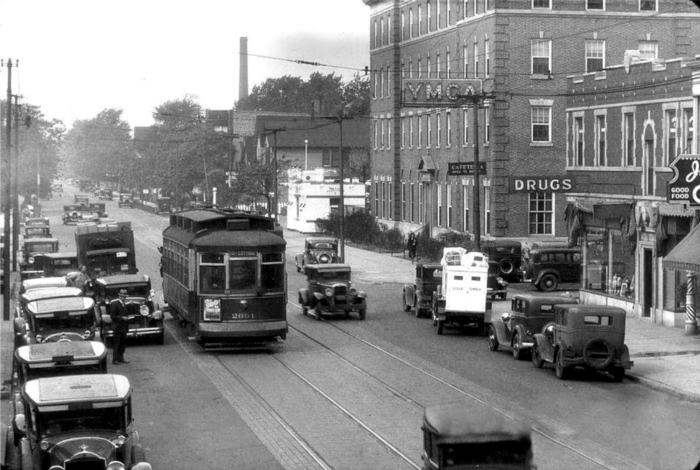 111th Street, Looking West
Note the "Y" and White Castle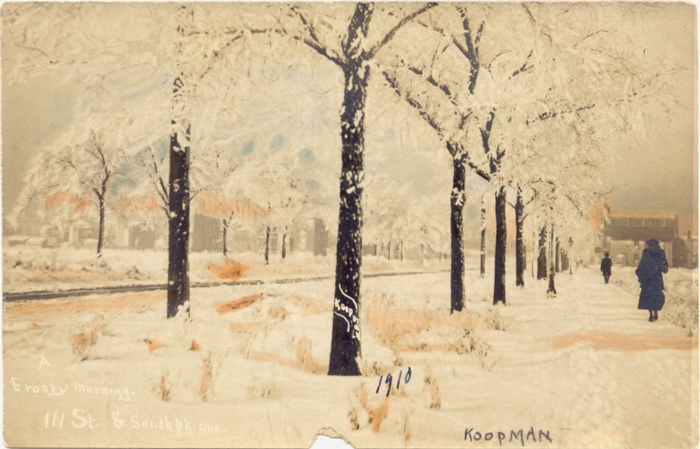 111th & South Park Avenue, 1910
(Koopman)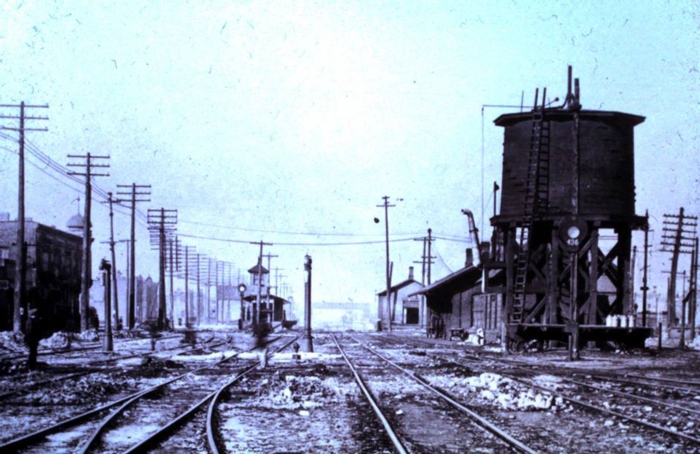 Looking Borth along the Illinois Central Tracks, about 1900
(Before the tracks were raised in 1915)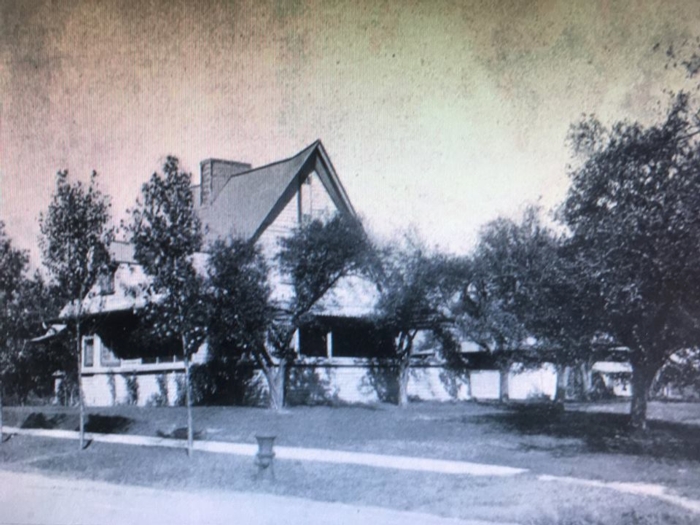 The Frank Lloyd Wright House at 122nd and Harvard, just after it was built in the summer of 1900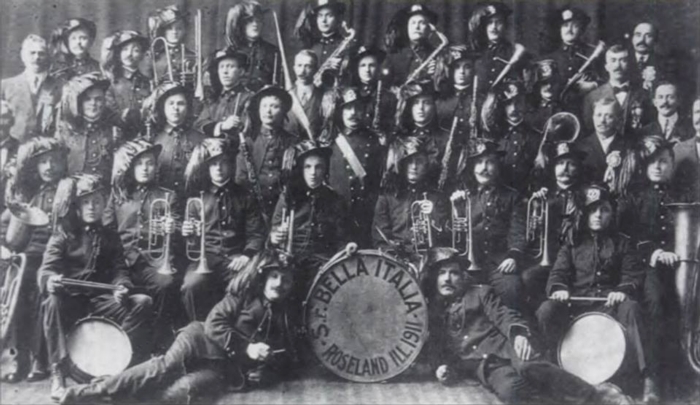 The Societa Filharmonica Bella Italia (SFBI) Band, 1911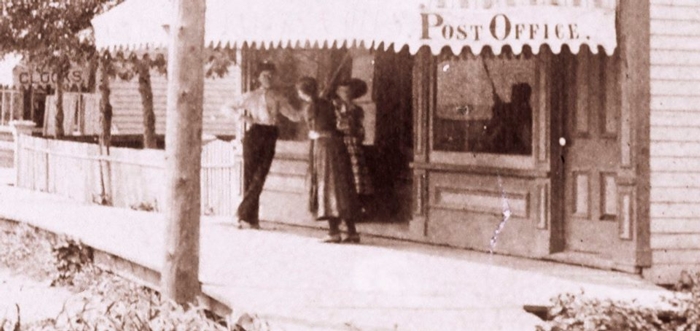 Hanging out at the Post Office in 1889
(Future site of the State Theater)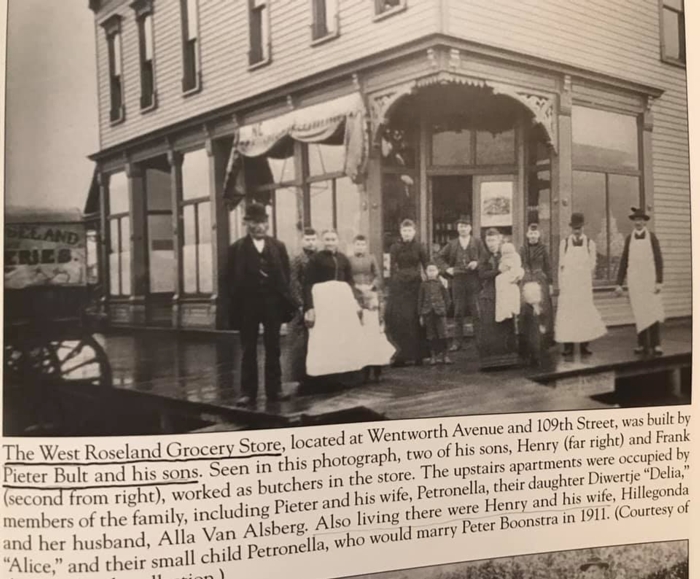 CAPTION: The West Roseland Grocery Store, located at Wentworth Avenue and 109th Street, was built by Pieter Bult and his sons. Seen in this photograph, two of his sons, Henry (far right) and Frank (second from right), worked as butchers in the store. The upstairs appartments were occupied by members of the family, including Pieter and his wife, Petronella, their daughter Diwerje "Delia," and her husband, Alla Van Alsberg. Also living there were Henry and his wife, Hillegonda "Alice," and their small child Petronella, who would marry Peter Boonstra in 1911.