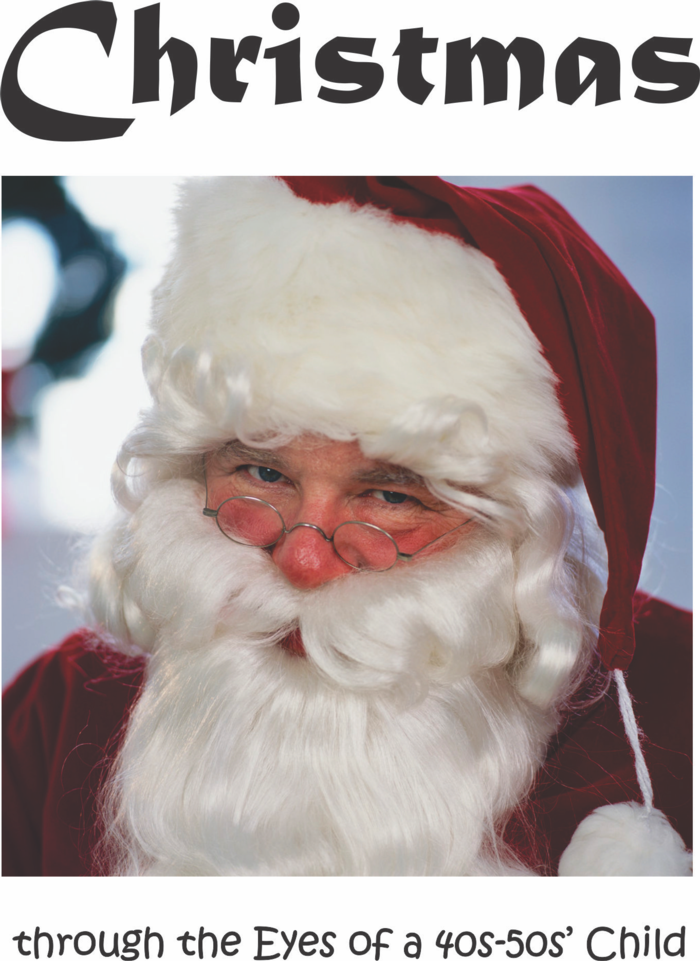 HOLIDAY TIME IS A REFLECTIVE TIME. At least it is with me. As I prepare for this Christmas, I can't help reminiscing about Christmas' I enjoyed as a kid. I especially remember how my dad always bought a tree that was so tall that he had to saw off the top three or four feet so it could fit in our living room and how thrilled my brother and I were to claim that top for our bedroom. I remember hauling up the boxes of shiny glass ornaments from the basement and worrying about finding broken favorites as we unpacked them. Decorating the tree was fun but adding the strands of shiny silver tinsel provided the moment when the holiday became magical.
My 16 Adducci cousins would always be treated to a Christmas party by our moms at one of our homes. There as we devoured homemade punch and cookies, we'd anxiously wait for Santa to arrive so we could make sure he knew what to bring on Christmas Eve. At the end of our consultation he would always have a small gift for us. I remember, too, the year my Aunt Florence reluctantly played the role of Santa because the real Santa was busy elsewhere. Everyone knew it was her the minute she spoke and several of the younger cousins couldn't understand how Santa could sound the same as our beloved Aunt.
I can still see the whole Fanizzo family - my grandma and grandpa, 5 sets of aunts and uncles, 14 cousins, and my family of 4-gathered on Christmas Eve. Our dinner was always the same: one fish course after another. The pile of dirty dishes that followed was staggering and, in those days, had to be washed by hand.
There are so many wonderful memories that spring to mind this time of year: memories of our youth and those of our children and their children.The goal of this series is to awaken your thoughts by exploring general traditions, decorations, and entertainment of the holiday time of our youth in hopes you will share those memories and/or photos with the rest of us.
I welcome all holiday stories and all holiday photos: your own, your grandchildren, and/or your great-grandchildren. Please mail or email them to me - being sure to identify people in photos - and I will insert them into this series and will return all pictures I receive.
Thanks so much!
Carole Fanizzo Mackey
Email: mckwd@aol.com
Regular mail: 1920 Oriole Trail, Long Beach, IN 46360

And now, together, let's explore the world of "Christmas through the Eyes of a 40s-50s Kid.